EDUARD MENDY EARNS PRAISES FROM BAYERN GOALKEEPER
Published: Thu, 12/24/2020 - 09:06
As a football player, it is one thing to be good at what you do and it is one thing to do it well. It is also one thing to receive praises from fans for your performances, and it is another thing to get those praises from somewhere more special, like from someone who played in the same position as you that you admire so much.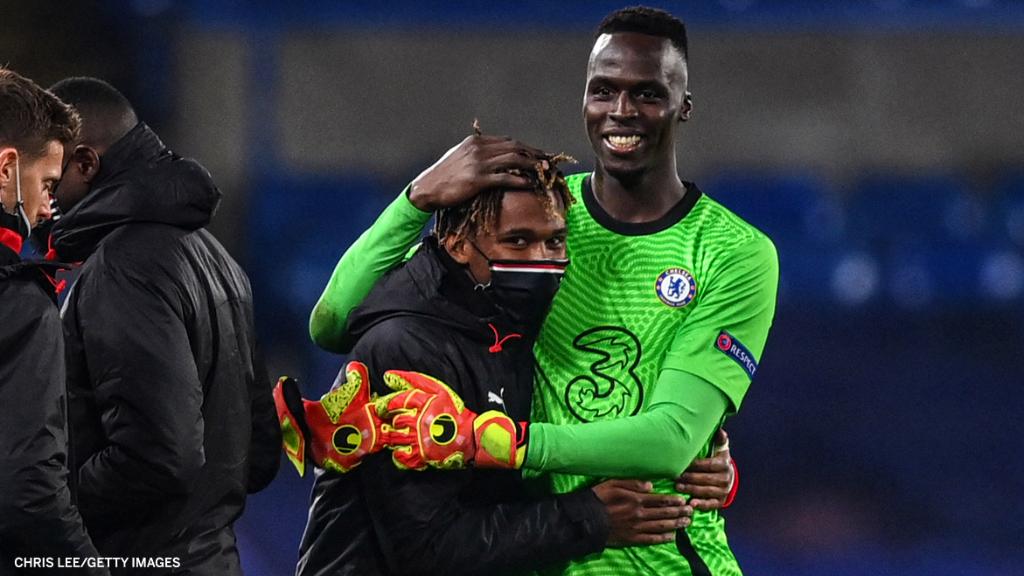 That has been the case for Chelsea goalkeeper Edouard Mendy, who joined the Blues from Rennes just in the summer but has knocked off KepaArrizabalaga as the number one choice and confirming his new position by making crucial saves and special performances game by game.
His heroics have not gone unnoticed though, as he has been showered some praises by one of the greatest ever professional to play in the same position as him, Bayern Munich's legendary goalkeeper Manuel Neuer.
The Germany undisputed number one was speaking to L'Equipewhen he was talking about top keepers and in a league that boasts of Allison Becker (Liverpool) David de Gea (Manchester United), Ederson (Manchester City), Hugo Lloris (Tottenham) and so on, the Champions League-winning goalkeeper decided to single out Edouard Mendy for special praise.
While speaking to French News outlet L'Equipe, Neuer said that there are lots of goalkeepers out there who, insisting that one of them is Chelsea's Mendy who left the French Ligue 1 last window to sign for Chelsea as the club were bell-bent on getting a replacement for Kepa.
Former Manchester United defender Rio Ferdinand has voiced out his support and said he agrees with Neuer said about Mendy becoming one of the top-class players at the club after a series of matches where he made several saves and helped his team secure crucial points.