CHELSEA TABLE OFFICIAL BID FOR INTER MILAN STAR
Published: Sat, 06/26/2021 - 13:40
Following the recent sale of England international defender Fikayo Tomori by Chelsea, the Blues have now started the hunt to sign a new defender in the summer transfer window as they look to bolster their defensive ranks before the new season starts in August. Tomori spent the past season on loan at Italian Serie A giants AC Milan and after successfully impressing the club's manager and owners, they decided to make his stay in Italy a permanent one. He cost the Rossoneri a sum of £28.5 million and he has been tipped to have a bright career in Italy.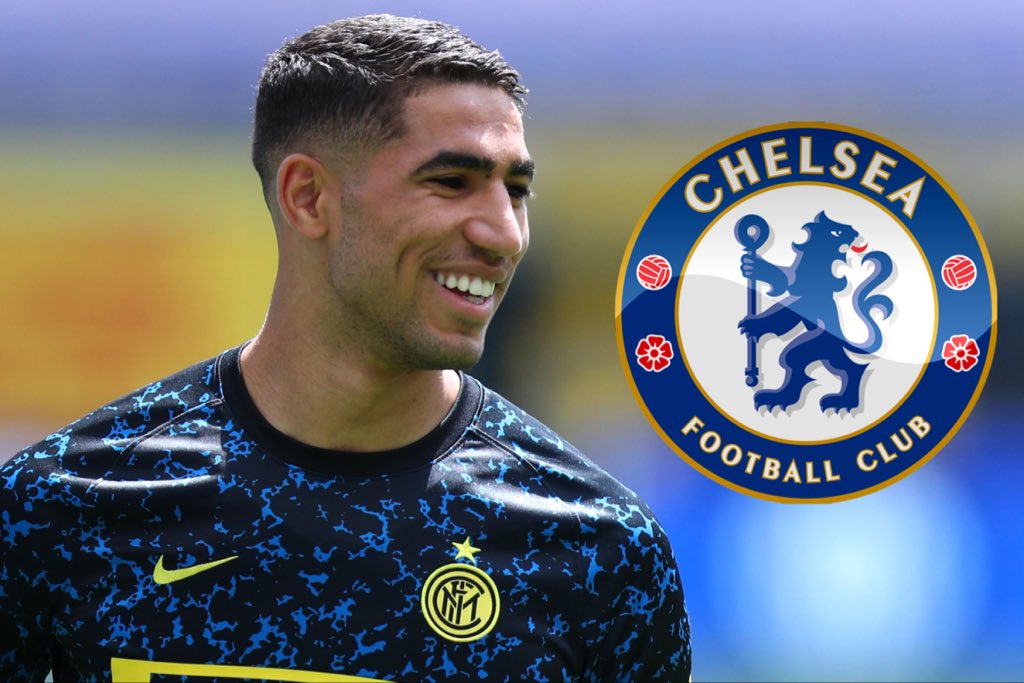 AC Milan's city rivals, Inter Milan, on the other hand, have a player in the person of Achraf Hakimi who has been attracting a lot of interest from a couple of clubs across Europe presently. The excellent right-back was a shining star last season for Inter as the Azzurri battled their way to the Italian Serie A title last season under Italian manager Antonio Conte, who has now left the club.
Hakimi, 22, was signed from Real Madrid after the Moroccan international star played on loan at Borussia Dortmund as he could not be guaranteed a starting role at the Santiago Bernabeu under former manager Zinedine Zidane. After his move to Inter, he was initially seen as a second-choice defender but after he was given the opportunity, he impressed Conte and then cemented his spot as the undisputed first-choice right-back.
Hakimi is an excellent modern-day right-back who can not only defend but also make a lot of contributions in the team's attack . His ability to burst forward is one of the reasons, as well as his pace and trickery, why he gets involved among the goals. He is a huge attacking threat and is equally solid defensively and that's why Chelsea have expressed their seriousness to sign him after sending their first offer of £52 million to Inter for the player.