Sarri wants Chelsea to remain patient with him
Published: Thu, 02/28/2019 - 13:02
Chelsea manager Maurizio Sarri has indicated that the hierarchy need to remain patient with him, if the Blues are to emerge as serious title challengers in years to come. The west London side began the campaign in a bright fashion under Sarri and they were at one point leading the Premier League standings.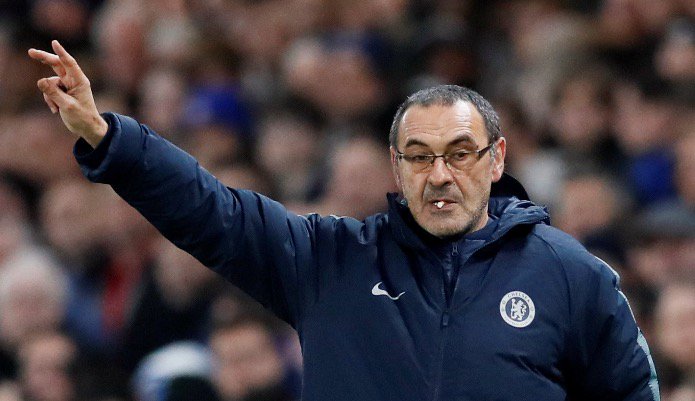 However, their form has since been average with defeats every now and then, and this has recently dropped them from the fourth position on goals scored to Arsenal. Speaking to reporters, Sarri has said that the successful English teams have always kept patience with their respective managers and gave the example of Jurgen Klopp's rough beginning with Liverpool during his maiden season with them.
He said: "English football is in the hands of these teams because they had a plan and they were patient. In one the coach arrived five years ago, in another three years ago and in the other two years ago. I want to remember that in the first season [Jurgen] Klopp and Liverpool were in the middle of the table. I am a dreamer; I want to play my football. It's a part of my job, of course. But I want first of all to change the mentality, so it's a very long way."
Chelsea have enjoyed good success in the Cup competitions after reaching the final of the League Cup while also progressing to the fifth round of the FA Cup. However, that has not necessarily improved their performances in the top-flight where they have succumbed to defeats whenever they have looked like building up a winning run.
Owing to this, the Blues have struggled to make significant inroads in the top four race and it will be interesting to see whether they can sort themselves out during the backend of the campaign. Chelsea have a good chance of returning to the fourth position this weekend when they face bottom side Huddersfield Town at the Bridge. At the same time, fourth-placed Arsenal are on the road to Manchester City where they have been fancied to drop points.