Sarri off to a smoking start at Stamford Bridge
Published: Wed, 09/05/2018 - 14:19
Chelsea were a club in transition over the summer and it seemed at one stage they were in danger of breaking up, with their star players looking to make a quick exit from Stamford Bridge. No one was quite sure what would be happening with Antonio Conte, either, with rumours of an exit hovering over the club for the duration of the World Cup.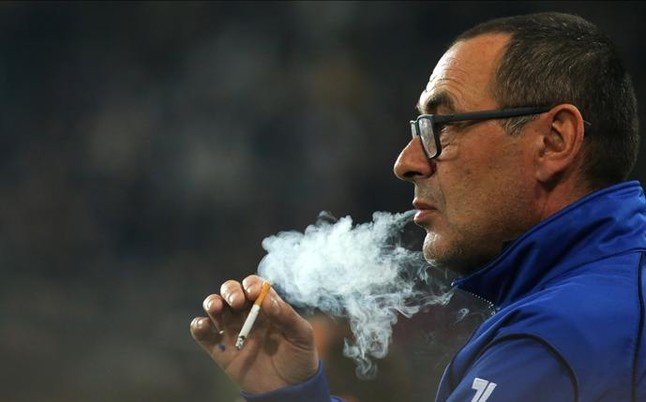 Proceedings did move fast, however, once the Italian left the Blues on July 13th and it was only 24 hours later that Sarri was named the new head coach. There was the odd hiccup to come still, with a wanatway Courtois making it abundantly clear he fancied a move to Real Madrid, which would come about on August 9th.
From there, it was all about hanging onto star man Eden Hazard whilst the transfer window wound down, which fortunately Chelsea managed to do and that has resulted in the Blues enjoying a hundred percent win record going into the international break. It has been an extremely positive start for Sarri, who has the Blues looking well balanced at the back and dangerous when going forward.
Maurizio Sarri is the sixth manager to win his first four #PL games in charge, joining five other managers…

Mourinho - 2004
Hiddink - 2009
Ancelotti - 2009
Guardiola - 2016
Shakespeare - 2017 pic.twitter.com/1kovNb89Gt

— Premier League (@premierleague) September 2, 2018
Since Conte's departure, the Chelsea dressing room appears to be a far more settled place and there will be renewed hope that the Blues can keep hold of Hazard after the Belgian playmaker said he was enjoying life under new boss Sarri. Hazard was speaking after the win against Bournemouth where he netted ten minutes from time to hand the Blues all three points by putting the victory beyond any doubt.
The remit for Maurizio Sarri will be to win the league and despite his impressive start that looks a tall order. The Blues certainly aren't the favourites to claim a second title in three years and are only 10/1 in football betting to win the league this season. Chelsea fans will be hoping that owner Roman Abramovich gives Sarri the time he needs as there is lots to like about the Italian's style of management that will bring success if given space to work.
Sarri's biggest headache at this moment in time is finding a way to smoke from the touchline. The Italian smokes a reported 80 cigarettes a day and it finding the going tough given that he is not able to light up in any of the grounds in England. It was said over July that Chelsea were going to give Sarri his own smoking area but it's becoming increasingly difficult to bypass the no-smoking stadium laws.
@ChelseaFC are set to give manager Maurizio Sarri a 'smoking area' at Stamford Bridge....

....after reportedly smoking EIGHTY cigarettes a day. pic.twitter.com/xgFvDwRSfr

— SPORF (@Sporf) August 13, 2018
During Chelsea's win against Newcastle, Sarri could be seen in the away dugout at St James' Park with a cigarette butt in his mouth but all wasn't what it seemed as it wasn't lit. This helps Sarri to battle the cravings and gives him temporary respite until the final whistle goes.
Sarri may not be puffing away in his technical area but his team are smoking on the field of play currently after a tremendous start to the 2018/2019 season. The Blues will need to carry this form on and continue to be ruthless so that it's not a case of close but no cigar come May next year.