Rabbi Matondo reveals offers from Chelsea and Liverpool
Published: Thu, 08/06/2020 - 06:39
Rabbi Matondo had offers from Liverpool, Chelsea and Tottenhambefore he joined Manchester City. He joined City in 2016 as their persistence convinced him to join the club even though he had interest from other major clubs of Europe. He is currently playing at Schalke where he was transferred on 2019. He was taken from Cardiff to City and before his transfer, to Germany, he couldn't make an appearance in the senior team of City.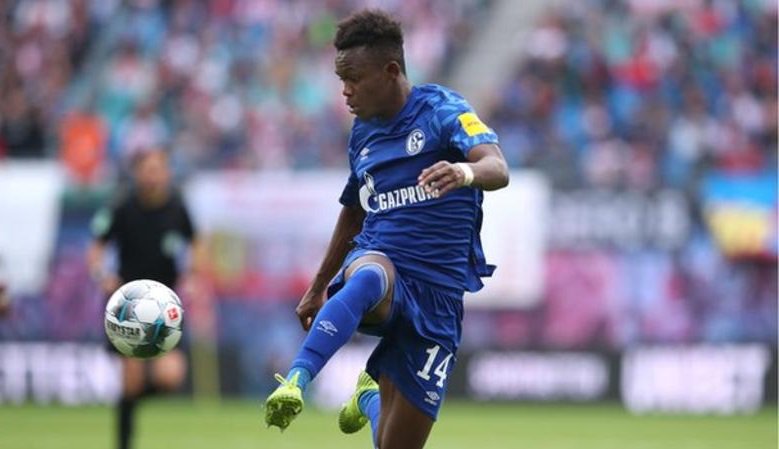 Matondo also said that he was not much impressed by Manchester City in the initial stage but his family was impressed by the youth system of the club and told him not to miss such a good opportunity.
He in a talk with the goal has revealed that he didn't want to move away from Cardiff which was his home club. City was even interested in him before he moved to Cardiff. He wasn't 100 per cent sure on whether he should leave his home city but his agent and his father visited the setting of youth club in City which impressed them a lot.
"Liverpool, Chelsea and Tottenham were also interested in me. The way City persisted in trying to get me convinced me in the end," saidMatondo.
The 19-year-old has been often compared with Jaden Sancho but he is not keen on this comparison. He says that he doesn't want to be compared to Sancho. He wants to create his own game and follow his own way. He is certainly happy with how things are moving on for Sancho and hopes that it will continue in the future toodespite the rivalry between them.
In the last week when Bundesliga returned to the stadiums, Schalke and Borussia Dortmund had a match which was won by the latter for 4–0. Erling Haaland and Thorgan Hazard scored once and Raphael Guerreiro scored twice on the match.