CHELSEAIN BIG PRE-SEASON DEFEAT
Published: Sun, 07/31/2022 - 11:17
Two-time European champions Chelsea suffered an humiliating defeat at the hands of Premier League rivals Arsenal after they were thumped 4-0 in the Florida Cup final. The two London teams met in Florida, United States of America to contest the aforementioned cup final and it was the Gunners who emerged victorious in a convincing manner.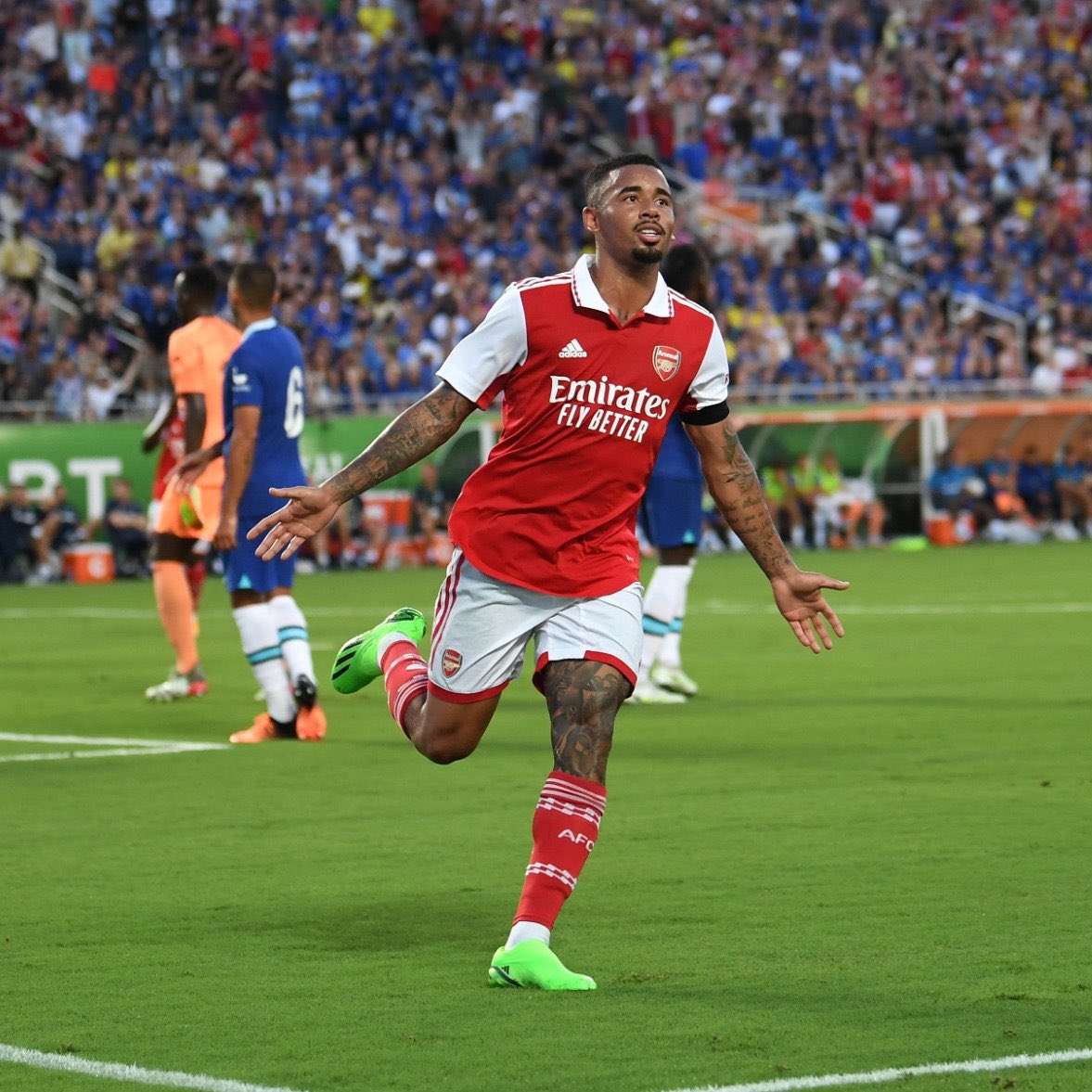 It was pre-season football, but Arsenal were head and shoulders above their city rivals. The Gunners' performance was rewarded with two goals in the first half and two goals in thesecond half.
Arsenal came into the Chelsea game with a perfect record from pre-season games this summer and they were able to maintain that record at the end of the game with the immediate past European champions. On their part, Chelsea had a record of one win and one draw from two games before their encounter with the Gunners, though it must be pointed out that the draw was against Major League Soccer (MLS) team Charlotte FC who went on to win the game via a 5-4 scoreline during penalty shootout after England international Conor Gallagher missed his spot kick. Gallagher was on loan at London rivals Crystal Palace from Chelsea throughout last season.
Brazil international Gabriel Jesus has been a sensational signing for Arsenal and he was responsible for the first goal of the Florida Cup final with Chelsea. He dinked the ball over Chelsea shot stopper Edouard Mendy into the back of the net after he received a pass from Swiss midfielder Granit Xhaka. His goal was scored on 16 minutes. Arsenal skipper Martin Odegaard doubled the lead twenty minutes later off the assist from Gabriel Martinelli.
Arsenal manager Mikel Arteta made several changes to his starting XI in the second half, but it didn't affect the quality of his team too much as they scored twice to seal a big win. Bukayo Saka and Belgian substitute Albert-SambiLokonga were responsible for the Arsenal goals. With the big win over Chelsea, Arsenal were able to win the Florida Cup for 2022.